Get Winter Ready With
Dryel At-Home Dry Cleaner!

With all the holiday hustle and bustle, the last thing you have time for is multiple trips to the dry cleaner! Now you can get your winter wardrobe fresh and clean in a snap — in the comfort of your home — thanks to Dryel At-Home Dry Cleaner. 


DRY CLEAN YOUR OUTERWEAR AT HOME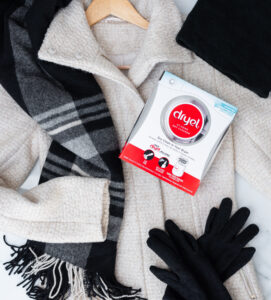 Quickly clean coats, jackets and scarves.
It's time to pull your puffer jackets, wool coats and even your scarves out from the back of the closet. With Dryel At-Home Dry Cleaner you can be winter ready in just 30 minutes or less! Clean and freshen special care, outerwear, and accessories like scarves and beanies in the convenience of your laundry room — for a fraction of the price.
Dry cleaning at home with Dryel costs as little as 28 cents per garment — up to 90% less than the dry cleaners! You can buy Dryel At-Home Dry Cleaner at Walmart, Target, and other national retailers.
MAKE YOUR WINTER WARDROBE LAST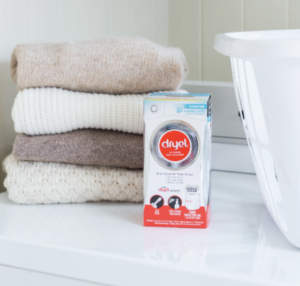 Dryel keeps sweaters from shrinking.
Your favorite winter sweaters are safe with Dryel! Dryel is specially formulated to protect your winter wardrobe — even "dry-clean-only" fabrics like wool and cashmere. With Dryel, you can save the hassle of hand washing and hang-drying, and extend the lifetime of your winter favorites. Even after cleaning with Dryel for 50 cycles there's no shrinking, no fading, and no stretching! 

CLEAN AND FRESHEN YOUR HOME ITEMS, TOO!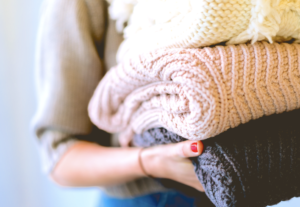 Easily clean throw blankets & pillows.
Dryel At-Home Dry Cleaner is more gentle than dry cleaning and has no harsh chemicals. That means it's also safe to clean and deodorize the fabrics found around your home. Dryel powerfully and gently cleans curtains, throw pillow covers, throw blankets and more — in your home dryer!

EVERYTHING YOU NEED TO DRY CLEAN AT HOME – IN ONE STARTER KIT! 
Grab Dryel's easy-to-use starter kit to make at-home dry cleaning a cinch! Dryel At-Home Dry Cleaner Starter Kit includes an on-the-go stain pen with a soft-touch applicator to pre-treat spots, an odor & wrinkle releaser to spray high-odor areas and smooth wrinkles, and dryer-activated cleaning cloths. Toss the cleaning cloths in the dryer with your garments where the heat from the dryer activates the solution in the cleaning cloth, removing soils and odor.
Shop for Dryel At-Home Dry Cleaner at Walmart, Target, and other retailers.