Cleaning Your Ugly Christmas Sweaters with Woolite
It's the holiday season again. 'Tis the season for eggnog, Christmas movies, and….ugly Christmas sweaters. But, Christmas sweaters actually bring with them a unique set of challenges for cleaning, care, and maintenance. Luckily, Woolite is here to help. No matter what the trend is — from Christmas sweaters to haute couture — Woolite has a laundry and care solution that will get the job done. Today, we're going to talk about how Woolite can help you take care of your favorite special care holiday items.
Cleaning Holiday Sweaters
Holiday sweaters present some unique challenges for care and cleaning. For one, there's the unfortunate reality that they only get washed once or twice per year. For the vast majority of the year, your Christmas sweater is tucked away in the back of a closet, where it collects dust, grime, and scents. That makes it very important that when you do wash your sweater, you wash it properly!
Another issue with Christmas sweaters is that some of the more unique ones often have intricate detailing and delicate knit patterns. These things typically are going to require some special care. After all, you don't want to ruin your Christmas sweater because of bad detergent or care practices. Yikes!
Why Some Methods Don't Work
Some people suggest water-only hand-washing or even rinsing with common household items like vinegar or lemon juice. While this can work for some light stains and grime, it isn't going to remove a year's worth of closet musk and dust. On top of this, we all know that when people are having fun, spills are much more likely. If you or your guests spill some food or bev on their favorite ugly Christmas sweater this holiday season…washing with lemon juice just isn't going to cut it.
But, you don't want to wash your Christmas sweater with any old detergent. Your festive, bright greens and reds need to say bright for years to come, after all. Regular brand detergents can fade colors, and a faded Christmas sweater doesn't exactly scream 'most wonderful time of the year'.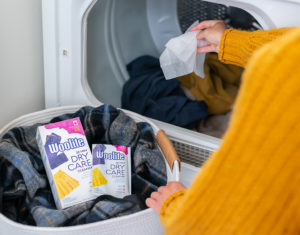 The Woolite Difference
The fact is — not all clothes are created equal. That's why we have three different Woolite options for cleaning your favorite items — Woolite Gentle Cycle, Woolite Darks, and Woolite Delicates.
Woolite Gentle Cycle is an excellent choice for Christmas sweaters this holiday season. Woolite Gentle Cycle is specially formulated for a deep, long-lasting clean without damaging, stretching, or warping your garments. This is especially handy when washing Christmas sweaters — as much as we love our ugly Christmas sweaters, you probably aren't interested in buying a new one every year. Woolite Gentle Cycle is made with those vibrant Christmas colors in mind, too — this detergent traps metal ions, which are known to fade and discolor clothes. If you need a detergent to keep your Christmas sweaters fitting and looking perfect…look no further.
Woolite Darks can also be used with Christmas sweaters, and is ideal for sweaters that feature darker tones. Not everyone has the classic, red-and-green Christmas sweater, so Woolite Dark is a great option for darker-colored Christmas items. This detergent is made with an active ingredient that acts as a dye magnet during washing. That means any loose fibers or particles of dye won't bleed into other colors, like they would with normal dye.
Last, for those extra-special Christmas sweaters and holiday garments, Woolite Delicates is the perfect solution. Even on extra-sensitive fabrics such as wool, silk, cashmere, cotton, satin, and polyester, Woolite Delicates won't cause shrinkage or warping. You can even use Woolite Delicates for hand washing or regular machine washing cycles. And, unlike some other detergents on the market, Woolite Delicates is completely hypo-allergenic. Woolite Delicates is a versatile, ideal solution for all of your Christmas items.
Keeping your Christmas sweaters in tip-top shape has never been easier. Simply use one of our Woolite solutions, and your sweaters will fit right and look perfect for years to come. All of our detergents can be used with hand washing or machine cycles, so whatever is best for your clothes — Woolite is here to help.
Great for the Holidays — And the Rest of the Year!
Woolite provides the ideal holiday clothing care solutions. No matter how bright, dark, old, or new your favorite sweater is, Woolite is the best way to keep it clean. But, we're here to help your family out year-round. Long after you've packed away the Christmas sweaters, Woolite can keep your delicates, special care items, and everything else clean and well-maintained all year long.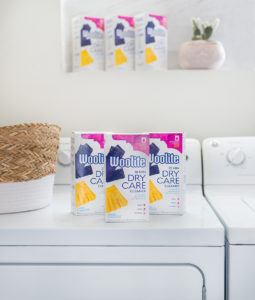 Helpful, Not Harmful
Woolite detergents are powerful, robust cleaning agents that get the job done every single time. But, we never use harsh chemicals or dangerous solvents in any of our products. At Woolite, we pride ourselves on making effective detergents that are completely safe for your home and your family. This Christmas, don't use dangerous chemicals in your home. Instead, trust your clothing care needs to Woolite.
And that goes for our planet, too! Like all of the products made by Summit brands, Woolite is a sustainable, eco-friendly cleaning product. Creating a better future for our planet and our children is one of our core values at Woolite. If you're interested, read more about our sustainability pledges and policies by clicking here.
Bring Woolite Home for the Holidays
This Holiday season, Woolite is here to help. Whether you're washing just one brand new sweater, or the whole family's yearly getup, Woolite has a safe, effective cleaning solution that is ideal for your needs. We pride ourselves on helping families across the country clean and care for our clothes — and we're not taking the holidays off.